Lipstick is a great way to enhance your look, but finding the right shade for dark skin can sometimes be a challenge. The good news is, there are many shades that can complement dark skin beautifully. Here are some of the best lipstick shades for dark lips:
Deep Reds: A bold, deep red lipstick is a classic and timeless option for dark lips. Whether you choose a matte or glossy finish, a red lip is sure to make a statement.
Berries: Raspberry, blackberry, and other berry shades are a great choice for dark skin. These shades add a pop of colour that is both warm and vibrant.
Plums: Dark plums are another popular choice for dark skin. They have a richness and depth that makes them ideal for both day and night.
Warm Browns and Nudes: Neutral shades like warm browns and nudes can also look great on dark skin. These shades can provide a subtle, yet sophisticated look that is perfect for everyday wear.
Oxblood: Oxblood is a deep, wine-red shade that is perfect for dark skin. This shade has a richness and depth that is sure to turn heads.
Wine Shades: Speaking of wine, wine-red lipstick is another great option for dark skin. These shades offer a bold and sophisticated look that is perfect for a night out.
It's important to keep in mind that the skin tone may look different in different lighting conditions, so it's always best to try the lipstick shade in natural light before making a purchase.
Which Lipstick Shade Is Best for Dark Indian Skin?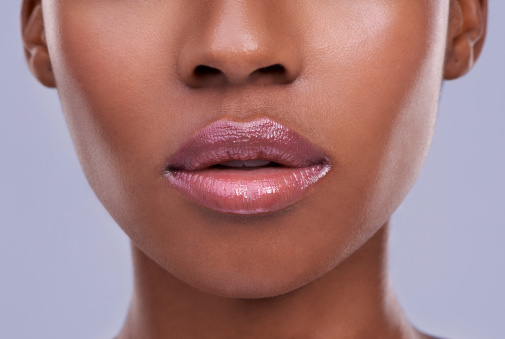 Flattering lipstick shades for dark skin tones can vary based on the individual's skin undertones, but generally, warm, deep, and bold colours complement dark skin well.
Lipstick shades for dark Indian skin are mostly:
Ultimately, the best shade for you will depend on your personal preference, skin undertones, and the occasion. It may be helpful to try out different shades to find the perfect match for you. Neutral shades like nudes and browns can also look great. It ultimately depends on personal preference and the occasion, so experiment with different shades to find the one that suits you best.
Read More:
16 Natural Remedies for Lightening Your Dark Lips
Wheatish Skin Complexion: How to Take Care of Your Skin and the Colours That Matches Your Skin
How Morning Drinks Can Help You Get Glowing Skin
ABC Juice; Benefits, Side Effects. Why Is It Called a Miracle Drink
How Do I Choose Lipstick for Dark Skin?
When looking for an everyday lipstick for dusky skin, it's recommended to consider shades like nudes, peaches, corals, or pinks that have warm undertones to complement the skin tone. No matter which lipstick shade you choose, it's important to make sure it complements your skin tone and undertones. Experimenting with different colours and finishes (matte, glossy, etc.) can help you find your perfect lipstick match. Whether you prefer a bold red or a more neutral shade, there are many lipstick options that will look beautiful on dark skin. The key is to experiment and find the shade that works best for you. Happy shopping!