Have you ever felt that your lips are darker than the rest of your face? Do you feel it negatively affects your beauty?
The colour of the lip varies from one person to another. Naturally, your lips appear in a light red shade. The appearance and colour of your lips vary with various factors such as genetics and lifestyle. Whatever the underlying factor is, your discoloured lips look unattractive, right?
Are you struggling to find the answer to how to lighten your dark lips? It is not a serious problem to worry about. We have the solution to your problem of dark lips in this blog.
If you feel embarrassed because of dark patches and lines on your lips, this post is for you.
Here are some of the natural remedies for lightening your dark lips.
What are the natural remedies for lightening your dark lips (home remedies) ?
You will be searching for remedies on how to make your lips pink. Here are some of the remedies that are very simple and can be done by the use of items that are easily available from your kitchen.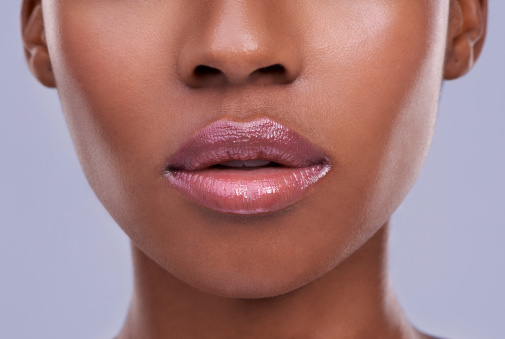 1. Hydration
One of the leading causes of darkening of lip skin is dehydration. Drinking the right amount of water is one of the best ways to look after your skin. Drinking the right amount of water every day will help you to keep your lips pink and plump.
2. Lemon scrub
Lemon has the property of natural bleaching and exfoliating. Citrus foot peel may act as a melanin inhibitor. You can either squeeze half a lemon or apply the juice to your lips regularly. Otherwise, you can cut a peel of lemon,  sprinkle sugar and rub your lips.  It will help -in the exfoliation of lip cells by removing dead cells of the lips.
There is no scientific evidence for the effect of lemon. Lemon-containing citric acid can irritate the lips. So always make sure that there are no cuts or wounds on the lips.
3. Citrus balm
The Citrus balm can be prepared by mixing the fresh lime juice, honey and glycerin in a bowl. Gently apply this mixture to your lips before bedtime. Wash it in the morning.
4. Turmeric paste
Turmeric is abundant with an antioxidant known as curcumin. Curcumin is well known for its skin-lightening properties. Apart from that, turmeric has antiseptic as well as wound healing properties. It also acts as a melanin inhibitor.
Turmeric powder and milk are to be mixed and blended into a fine paste. Rub the paste on your lips. Leave it for 5 minutes. Wash your lips with water. Apply moisturiser after the lips get dried.
5. Aloe vera gel
Aloe vera gel helps to get rid of dark lips caused by dry lips. It acts as a melanin inhibitor. It deeply nourishes your lips. When aloe vera gel is applied to your lips, it helps to remove melanin clusters and moisturises your lips.
Apply aloe vera gel on your lips during your bedtime. Keep it overnight. Rinse it in the morning. It can be done daily.
6. Pomegranate seeds
Besides being a tasty fruit, pomegranate is an antioxidant that helps to moisturise and rejuvenate lips while it peels.
Mix equal parts of seeds with rose water and fresh dairy cream. Apply this cream to your lips. Leave it for three to five minutes. Wash it with cold water. Repeat daily for best results.
7. Coconut oil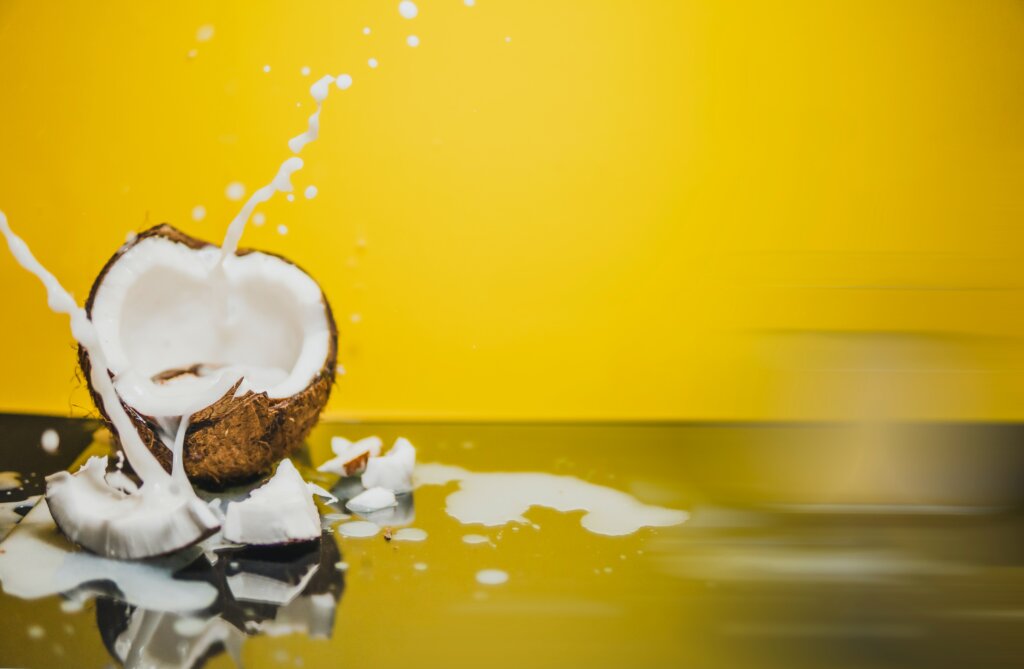 Coconut oil is a very effective remedy for dark lips and you will get the results in a very few days. They are having an excellent effect on your skin. If you are having dark lips accompanied by dryness and roughness, then you should go for coconut oil. It has a natural moisturising power which will help you to maintain the texture of your skin and protect you from dehydration. After exfoliation, apply coconut oil to your lips and leave it. You can do it two to three times a day. But exfoliation can only be done once a day.
8. Almond 
Almonds have sclerosant and emollient properties. These properties help in lightening the lips by removing the dead skin cells very quickly.
Take a bowl. Mix 1 tablespoon of fresh dairy cream with enough almond powder to make a smooth paste. Rub the paste on your lips for three to five minutes. Allow it to dry, it may take about five minutes. After drying, wash the lips with lukewarm water. Repeat the process daily.
9. Almond oil
Almond oil is rich in fatty acids. These fatty acids help to retain moisture and heal chapped lips. It also has an emollient property which helps to keep your lips soft and smooth. Vitamin E present in the almond oil keeps your lips healthy and protects you from UV rays which tend to keep your lips dark.
Apply one or two drops of almond oil to your lips and massage your lips before bed. Leave it overnight. Repeat it daily for the best result.
10. Beetroot
Beetroot has a natural bleaching property that can lighten the dark lips. 
Grind beetroot into a fine paste using a food processor or blender. Apply the paste to your lips. Leave it to dry. Let it remain on your lips for about 5 minutes. Wash the lips thoroughly. Once it is dried, apply petroleum jelly. It can be done twice a week.
11. Strawberry
It contains vitamin C and a lot of antioxidants that can brighten up the skin.
Crush a few strawberries and add a teaspoon of honey to them. Blend it into a smooth paste. Rub on your lips and leave it for 15 to 20 minutes. Rinse well with cool water.
12. Cucumber juice
It is a natural lip lightener. Take half a cucumber. Make the juice from cucumber using a blender. Cool the juice in the refrigerator. Once the juice is cooled take a cotton ball and dip it in the juice and gently apply it to your lips. Leave it for 30 minutes. Rinse the lips with cool water.
13. Olive oil
It is very effective in lightening dark lips. Apply a few drops of olive oil on your lips before bed and keep it overnight.
14. Rose water 
Rose water will leave a light tint on the lips when applied. Add two drops of rosewater to six drops of honey. Apply the mixture three to four times a day. You can also apply this mixture at bedtime and keep it overnight.
15. Sugar
Sugar is an excellent scrub to exfoliate and helps to remove unwanted dead cells. Blend two teaspoons of sugar and three teaspoons of butter into a thick paste. Use this mixture to exfoliate your lips. The butter present in the mixture moisturises your lips.
16. Mustard oil
It is an excellent remedy for dark lips and to remove any cracks present on your lips. Gently massage one or two drops of mustard oil on your lips once a day.
Final word
Dark lips are not a sign of disease or any underlying health condition. It should be taken as a serious problem only if there is a colour change of lips takes place over time. To keep your lips healthy maintain a healthy lifestyle, eat well and stay hydrated. In addition to it, also try some simple home remedies to exfoliate your lips and moisturize them.  
FAQs
1. Why do lips turn black? 
The darkening of lips may occur due to hyperpigmentation. It is the process of excessive secretion of melanin. It may occur due to the following reasons such as due to excessive exposure to the sun, lack of hydration, cigarette smoking, sensitivity to kinds of toothpaste and lipstick, excessive caffeine intake and constant licking of lips. These are all caused by lifestyle and can be corrected by changing your lifestyle. Some other causes are chemotherapy, anaemia, vitamin deficiency, and excessive use of fluoride.
2. Is there any treatment for dark lips?
Laser treatment, topical preparations, chemical peels, MARTINI treatment etc are some of the treatments for dark lips.
3. How can I clean my black lips? 
Some of the remedies to clean your black lips are
Make a routine of drinking the right amount of water at the right time for hydrating your body.
Use a homemade honey scrub.
Use almond oil to massage your lips.
Use lemon with care on your lips.