Lips are always a factor of attraction like the face. Even though the face is beautiful, if there is any problem with your lips, it will be noticed easily. Are you the one with a lip colour which is far different from your skin colour? Are you looking for any chemical or permanent treatment methods to remove dark lips? Then, you should read this blog completely. This blog will provide you with all the necessary details on How to Lighten Dark Lips Permanently.
What are Treatments for Dark Lips ?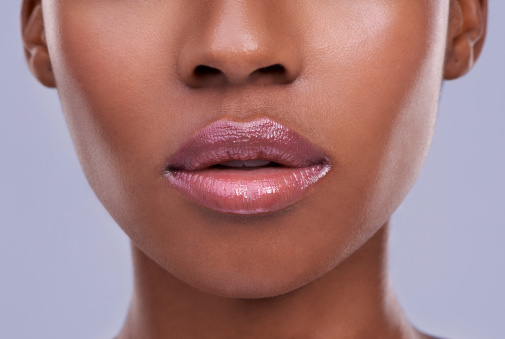 1.Topical Creams
The use of topical preparation for dark lips is a viable option. Always use these kinds of medicated preparations only after consulting a dermatologist.
2. Chemical Peels
Various chemical peels can be applied on the lips for dark lips. Chemical peels stimulate collagen deep within the skin. They help to erase the lines on the upper and lower lips. Single or combination of peels can be used which helps to maintain the pH of the skin and also adjust the pH of the formulations. These peels help in the removal of dead cells, cause cell renewal, stimulate the release of collagen and increase the natural moisturising effect of the skin. For achieving long-lasting and effective results, successive subsequent sessions at an interval of two weeks are required.
3. Laser Treatment
Laser lip lightening is an excellent non-invasive treatment that reduces the darkness of the skin. Laser lip lightening helps to send targeted light and heat to melt melanin deposits. Pigmentation will be reduced and the skin will become lighter. With the ablative laser technology, you will get soft and pink lips with ease. The light deeply penetrates the skin and stimulates new skin cells simultaneously to get rid of older skin cells. It deeply exfoliates the skin and removes the pigment through fractional technology. The procedure is non-invasive, safe and painless. The treatment requires successive sessions at an interval of three to four weeks.
4. MARTINI Treatment
This is a new tailor-made treatment which helps in hydration, rejuvenation and lightening of lips through micro channelling technology. Very fine needles are used to create micro-channels for the infusion of serum cocktails. Optimal absorption of serum takes place. It leads to the stimulation of the skin's healing response, which helps to improve collagen production and fibroblast activity to renew skin cells. This advanced technology customises and combines microdermabrasion, and micro channelling with simultaneous infusion of customised high-grade serums and LED therapy for optimum results in just a single session. Successive sessions at an interval of two or three weeks are recommended to achieve optimum results.
5. Permanent Makeup
Lip tattooing is the latest quick solution for dark lips. Lip makeup is known as micro pigmentation, similar to tattoos. The procedure uses a needle to inject pigmented granules beneath the upper layer of skin. Tattooing corrects the pigmentation problems of the lips. The treatment procedure uses the application of anaesthetics. The pigment molecules remain in the skin indefinitely and the colour remains for two years. Touch-up sessions are required.
Bottom line
Even though dark lips are not a serious problem, it always bothers you a lot. Chemical and laser treatments are also better options if you want a long-lasting effect to enhance your beauty. Hope you will find this blog useful and able to clarify your doubts. Your comments are always valuable. Feel free to comment in the comment box.
Read More:
13 Homemade Face Masks That Will Make Your Skin Bright and Clear
All About Dark Neck: Its Causes and How Can You Prevent It Effectively?
Wheatish Skin Complexion: How to Take Care of Your Skin and the Colours That Matches Your Skin
Do You Know Why Sun Tan Occurs and How You Can Prevent It Effectively?
7 Best Keratin Treatment Products in India That Are Formaldehyde-Free
FAQs
How can I make my lips permanently pink naturally?
Some of the tips to make your lips permanently pink naturally are:
Exfoliate your lips with honey and sugar scrub.
Apply rose petals and milk on your lips
Apply milk and turmeric pack to your lips.
Apply beetroot juice to your lips.
Exfoliate your lips with lemon and sugar.
Apply ghee to your navel.
Apply mint leaves and lemon to your lips