Have you ever tried to hide your blemishes with makeup? Have you felt that it interferes with your daily activity? Are you the one looking for some home remedies for blemishes? To help you to get rid of blemishes we are here with some of the ingredients that you can find easily in your kitchen.
It is not easy that you have spotless skin after pimples which always leave blemishes as a sad reminder of what your skin went through. While trying different skin care products, you must always think about your skin and your's long-term health. Many people spent a lot of money and time on chemical-based skin care blemish-fighting products. Trusting in natural things is a safe alternative in such cases.
Let us begin the journey!
The Best Home Remedies for Blemishes on Face:
Mostly blemishes occur due to acne breakouts. Factors like genetics, hormonal changes, genetics, overexposure to the sun, improper diet, wrong skincare routine and ageing contribute to these problems. Some of the home remedies for blemishes are
1. Lemon Juice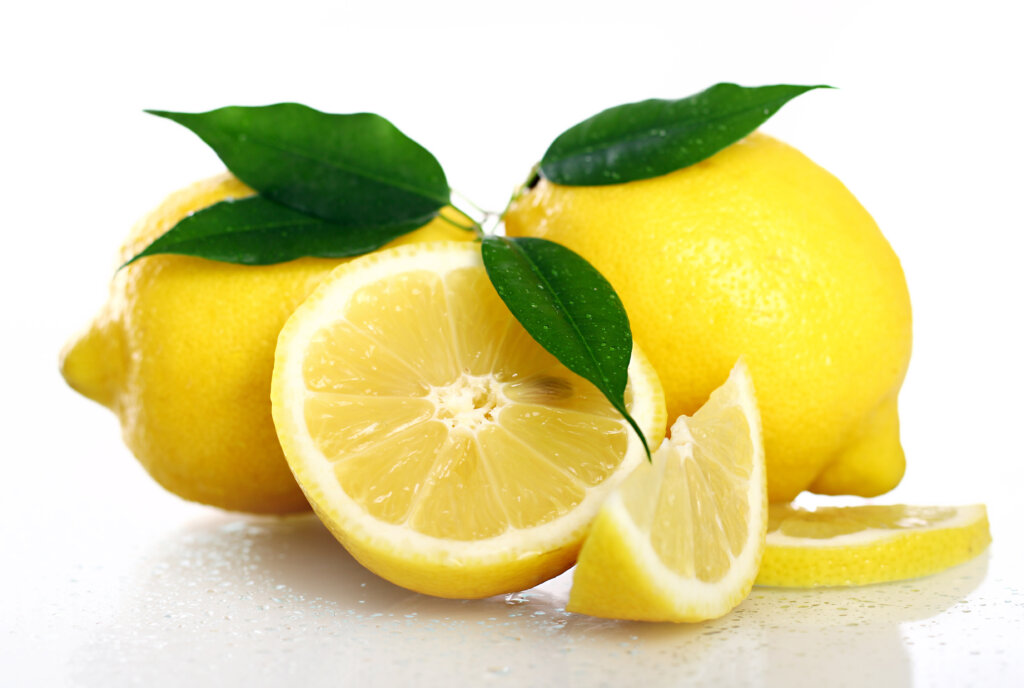 Whenever asking for home remedies for blemishes, you should never ignore lemon juice. Lemon juice because of its bleaching property is effective in skin lightening, reducing hyperpigmentation and dark spots. It is used for skin problems like scars, age spots, acne, blackhead and oily skin. The high concentration of citric acid present in it makes it exfoliates your skin, controls oil production and gets rid of acne-causing bacteria. It also helps you to minimise large pores and close pores on your face. As lemon juice is rich in vitamins, it is beneficial to you both internally and externally.
Method of application
Since the lemon juice contains acids there is a chance of causing skin irritation if you directly apply it to the skin. It is always better to apply the lemon juice to a small part of your palm and then see what happens. If nothing happened, your skin is safe for this treatment. If you do not have sensitive skin you can directly apply the lemon juice to your skin and keep it for 15 minutes and then rinse it with lukewarm water.
Lemon has a skin thinning property, so you should do this treatment several times a week for a month. If you are a person with sensitive skin, it is better to dilute lemon juice with a sufficient amount of water before applying it to your skin.
2. Tomatoes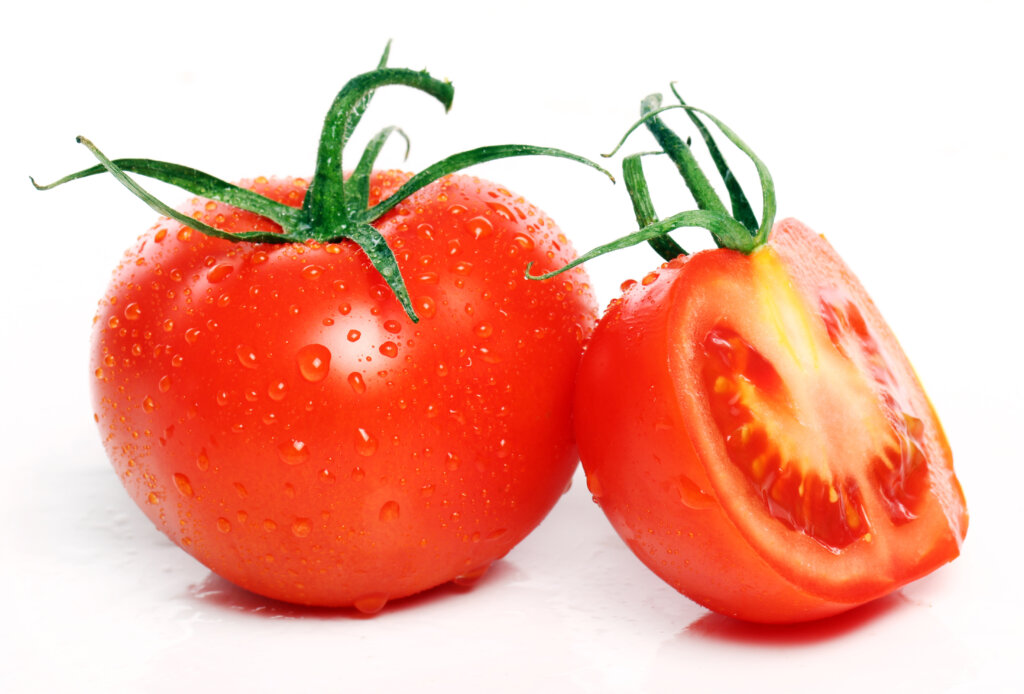 Tomatoes are a great source of vitamin C and antioxidants help you to get blemish-free smooth skin. Tomato with its high lycopene content reduces suntan and helps you to recover the glowing, smooth appearance. It also contains a high concentration of vitamins, fibres and minerals making your smooth like baby skin when included in your diet. You will look younger if you apply tomato masks regularly and consume tomatoes daily.
Method of application
Crush tomato, apply on your skin and massage gently with your fingers in a circular motion. Leave it for 15 to 20 minutes. Rinse it with lukewarm water.
Repeat the process daily for a couple of weeks until the blemishes disappear.
3. Potato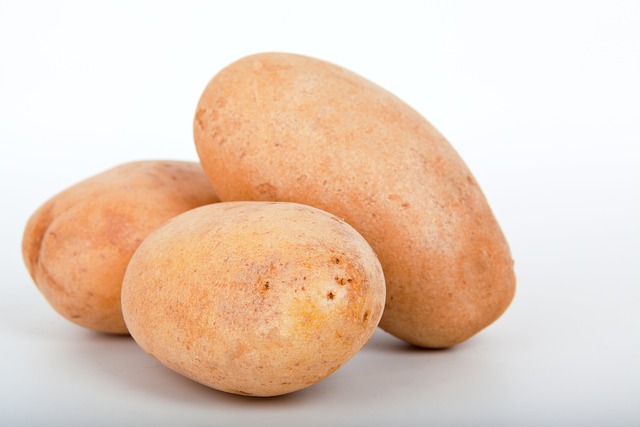 Potatoes contain starch which will lighten your pigmentation. Applying potatoes under the eyes areas under eyes will help to reduce the dark circles under your eyes.
Method of application
Peel and grate one small potato. Extract the juice from the potato. Soak a cotton ball in potato juice solution. After that apply it to your affected skin. Let it stay for 15 minutes. Rinse it with lukewarm water after the staying period.
Follow it daily for a month for the best result.
4. Cocoa butter
Cocoa butter contains antioxidants and anti-inflammatory properties that help to fade the blemishes. It penetrates deep into the skin to help heal and smooth marks and scars. It also hydrates and moisturizes the skin.
Method of application
The procedure should be done at bedtime. Take a very small amount of cocoa butter and rub it on the affected area of your skin. Leave it overnight. You can repeat the process every night to get the best result.
5. Fullers earth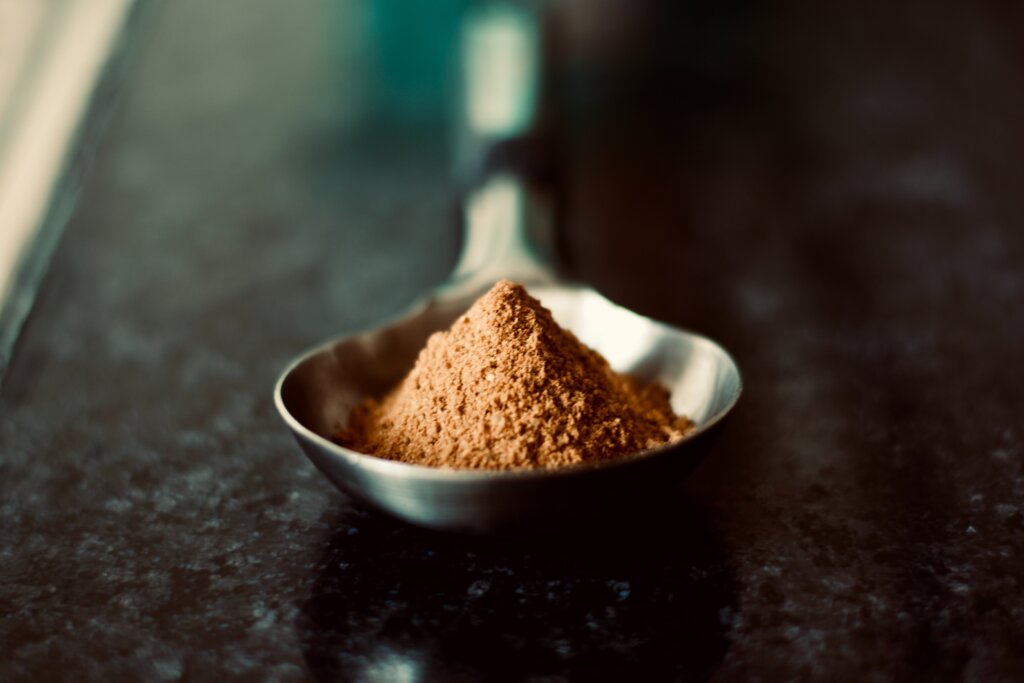 It is a natural ingredient, also known as Multani Mitti is a great source of minerals such as quartz, magnesium, iron, silica, calcite, calcium and dolomite. It has antiseptic property as well as oil absorbing and cleansing properties. The ingredient is safe to use without any unwanted side effects.
Method of application
A sufficient quantity of green tea, rose water, lemon juice and cucumber juice are mixed with two tablespoonfuls of fuller earth to form a smooth paste. Apply this paste to your affected areas. Keep it for 15 to 20 minutes. Then rinse it with lukewarm water.
Follow the treatment once or twice a month for the best result.
6. Aloe Vera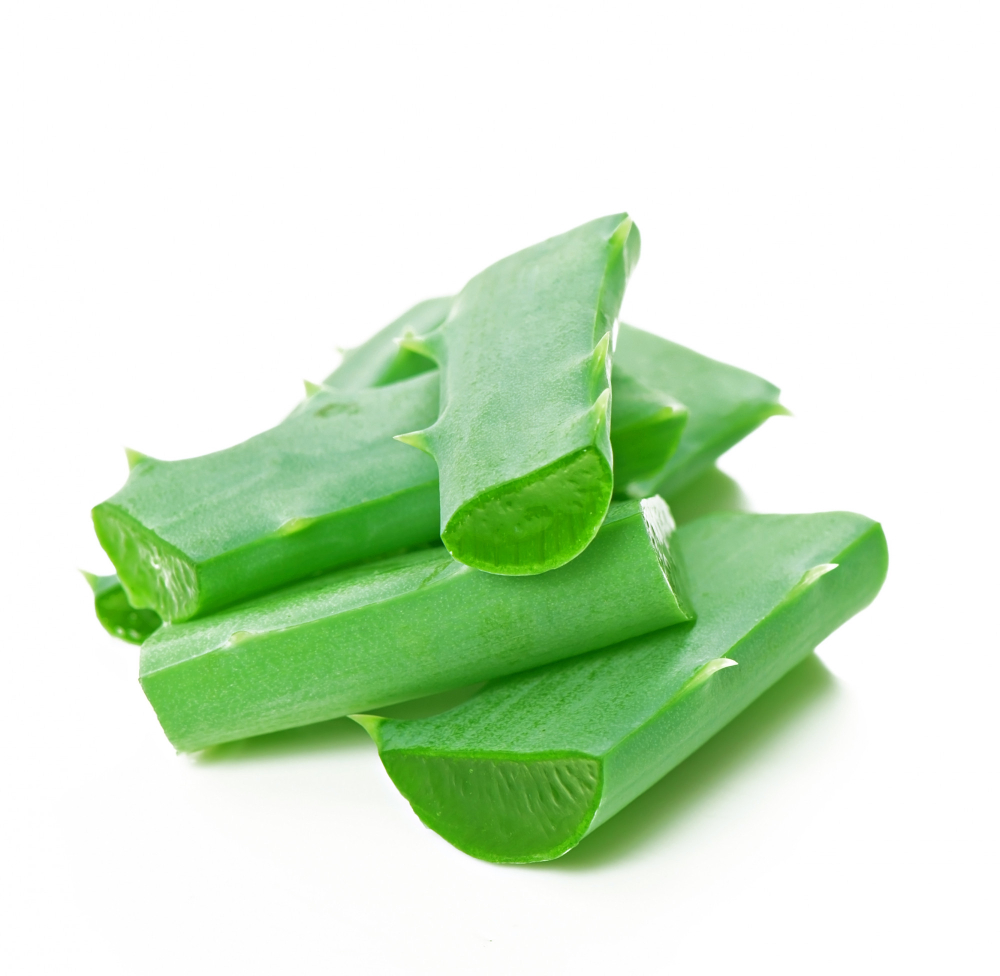 Polysaccharides present in aloe vera stimulate new skin cell formation and treat your scars and blemishes. Because of its anti-inflammatory properties, it helps to cure acne problems.
Method of application
Extract the aloe vera gel from its leaves. Apply the gel to the blemish-affected skin. Allow it to dry for a few minutes. After drying, wash it off with warm water. Using a clean towel, pat your skin dry. Repeat this once or twice a week. Pimples, as well as blemishes, will disappear after one month.
7. Strawberries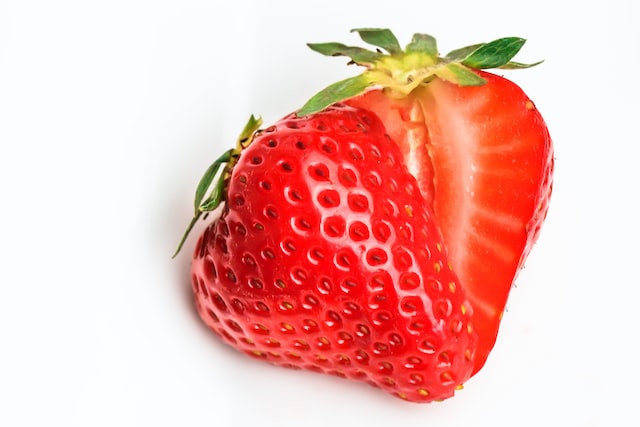 Strawberries contain antioxidants and nutrients that help nourish your skin, making it smooth and clean. Vitamin C present in strawberries can fight against the free radicals that destroy collagen. Folic acid present in strawberries will regenerate your skin and will boost new skin formation. Using strawberries as face scrubs and masks will control excess oils because of their acidic properties. It also contains ellagic acid and salicylic acid, which work on dead skin cells and acne scar problems which result in blemishes on your skin.
Method of application
Smash two to three strawberries with the help of a fork. For adding the moisturizing effect, you can add two tablespoons each of sugar-free yoghurt honey into smashed strawberries. Rub the mixture gently on your face and neck areas where the blemishes and acne scars are present. Soak a clean washcloth in warm water. Extra water is removed by squeezing. You can wipe off the mixture from your face and neck. This warm temperature will help you to open the clogged pores. Repeat the treatment once or twice a week for the best result.
8. Orange peel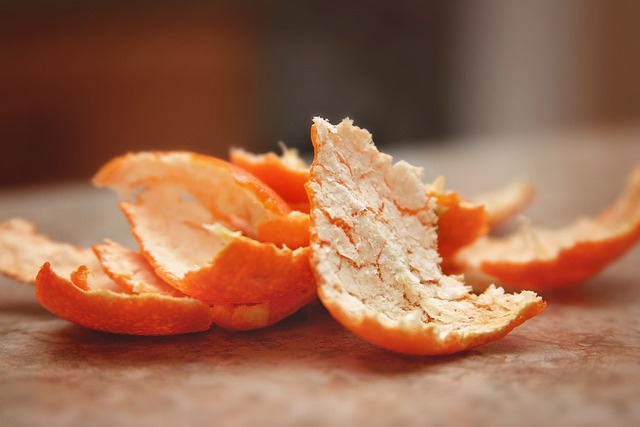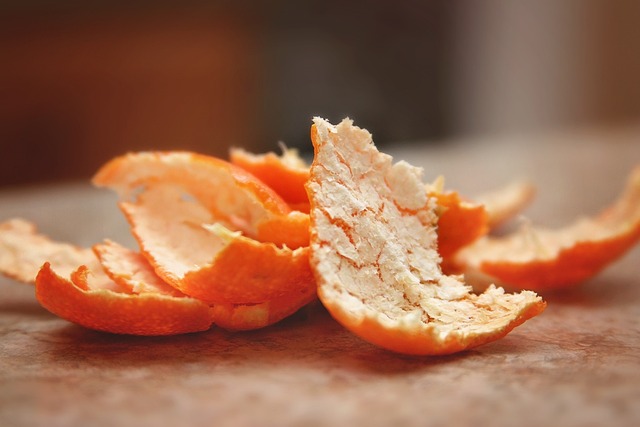 Orange peel contains bleaching properties and is effective in lightening your skin and fading away acne scars and diminishing your blemishes. Orange peel is an effective solution for a suntan. It contains vitamin C and antioxidants, which will lighten your skin tone and gives you a youthful look.
9. Cucumber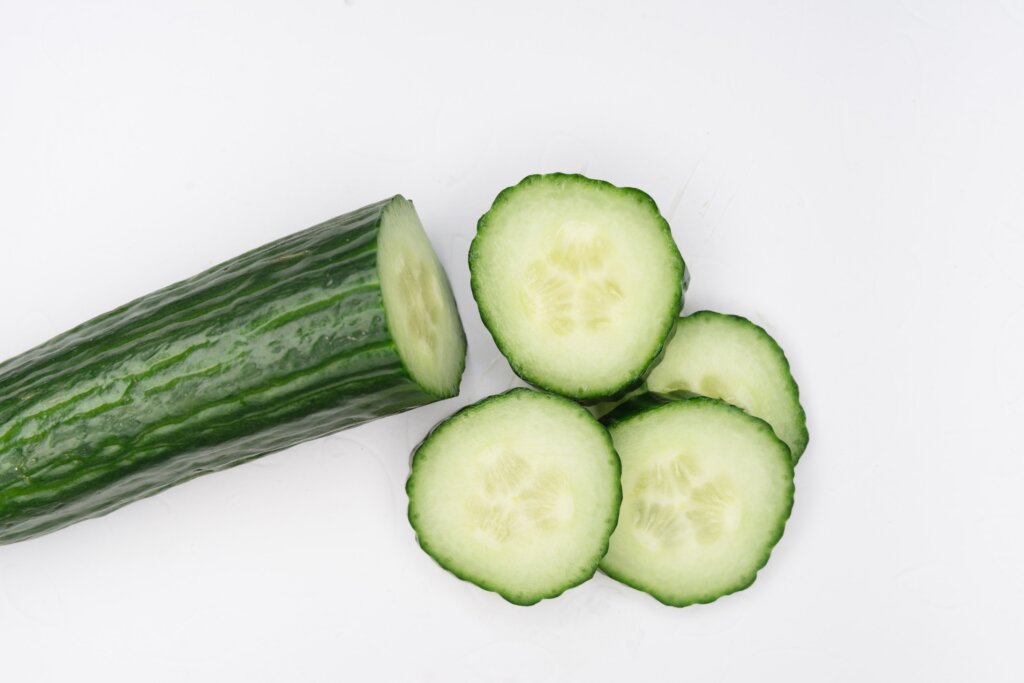 The cucumber and your skin have the same level of hydrogen, making it an effective remedy to treat many skin problems and other skin conditions ranging from dry skin, and dark circles under your eyes to blemishes. Cleansing and cleaning properties in cucumber make your skin supple and soft look. Cucumber is effective both externally and internally. Since it is an astringent, it will help you to improve your complexion gradually and naturally by diminishing your blemishes and scars.
Method of application
Take a cucumber. Extract the cucumber juice. Take a cotton ball and soak it in the cucumber juice. Apply the cotton ball to the affected skin. Leave the treatment on your skin for about 20 to 30 minutes. Rinse it with lukewarm water. Repeat the treatment daily for at least one month for the complete disappearance of blemishes.
10. Ice compression
Ice is used as an effective remedy to treat pimples and blemishes. It is also used to reduce swelling, redness and inflammation caused by acne blemishes. The ice will improve your blood flow to your affected skin areas and tighten your skin pores. It also helps you to get rid of oils and dirt from your skin. You can use crushed ice or ice cubes as your wish.
Method of application
Take some ice and wrap them in a piece of cloth. After that, apply and then hold this on your affected areas for a couple of seconds. You should wait for some time before repeating the process.
11. Toothpaste
Toothpaste is effective in treating blemishes. It is always recommended to choose white toothpaste rather than gel toothpaste.
Method of application
The treatment should be done at night before you go to bed. Apply a sufficient amount of toothpaste to your skin areas where you have blemishes and acne scars. Leave it overnight without washing it off. After you wake up in the morning, rinse your face with lukewarm water. Following this remedy regularly will give you a significant improvement in your skin. Always make sure that the toothpaste will stay on your pimple or blemishes for at least one hour before you wash it off.
12. Baking soda
Baking soda also known as sodium bicarbonate is an effective remedy for brightening your skin. It neutralizes the pH of your skin and scrubs away the dead skin cells that accumulate at the site of the blemish. This makes the blemish looks brighter. The blemish will fade away on repeated use.Baking soda is one of the cost-effective and wonderful alternatives for a lot of chemical-based products.
Method of application
One teaspoon of baking soda is mixed with a sufficient quantity of lemon juice or water. If you have sensitive skin, you should never use a facial mask which is made from lemon juice and baking soda because it may irritate your skin. Instead of using lemon juice, you can dissolve baking soda in water. Mix all the ingredients to form a thick paste. Apply this paste to your affected skin areas and allow it to dry for a couple of minutes until it gets dried. You should wash it off after a few minutes because leaving it for a longer time will lead to irritation and dryness. You can repeat the process twice away for one month for achieving the best satisfactory result.
Alternative method
Add 1 teaspoon of baking soda with the required quantity of water or olive oil and mix well to form a uniform paste. Apply the paste to the affected areas of your skin. Leave it for about 5 to 10 minutes. Slowly scrub it off and rinse the area with clean water. You can repeat the process twice a week.
13. Calamine lotion
It is an antipruritic lotion which contains zinc that absorbs excess oil from the skin. It helps to get rid of acne and blemishes. Zinc is the common ingredient that is used to treat acne vulgaris.
Method of application
Apply the lotion directly to your affected skin and leave it on the skin. You can repeat the process every few hours.
Read More:
Amazing Health Benefits of Eating Cucumber at Night
How Morning Drinks Can Help You Get Glowing Skin
Wheatish Skin Complexion: How to Take Care of Your Skin and the Colours That Matches Your Skin
Do You Know Why Sun Tan Occurs and How You Can Prevent It Effectively?
7 Best Keratin Treatment Products in India That Are Formaldehyde-Free
Final word
The main reason behind the occurrence of blemishes is acne. The best method to remove blemishes is to start the treatment soon after the arrival of acne or pimples on your skin without picking, probing or squeezing it. It is always better to use the easily available home remedies for blemishes as they are economical and your skin is free from the harsh effects of chemicals. Kitchen items like potatoes, lemon, apple cider vinegar, egg white etc serve the purpose well. Also, you can use calamine lotion, shea butter, cocoa butter and some kind of oils for fading the blemishes on your face. Always follow a healthy lifestyle with proper diet and hydration and a perfect skincare routine will keep you away from acne breakouts and their further consequences.