It doesn't matter how much make-up you apply on your face but it is an eye look that wins the game. Eyes play an important role to make your face look attractive and charming. A single stroke of eyeliner adds charm to your personality.
No girl would deny the fact that their makeup kit is incomplete without their favorite eyeliners. Eyeliners enhance the beauty of your eyes and give them definitions.
You will find different varieties of eyeliners available in the market. It's all about getting the right one. Ready to know about them? Here they are. There are 4 types of eyeliners, such as-
Pencil Eyeliner
Pencil eyeliners are basic and easy-to-apply eyeliners. You can use these eyeliners on a daily routine for a casual and sober look. They blend very easily and give your eyes a smooth look.
Pencil eyeliners are similar to kohl pencils and can be applied on waterlines as well. If you are new to eyeliners, you must start with these pencil eyeliners as they are super easy to use. But the downside is that these liners are not smudge-proof and need to be sharpened frequently.
Felt Tip Eyeliners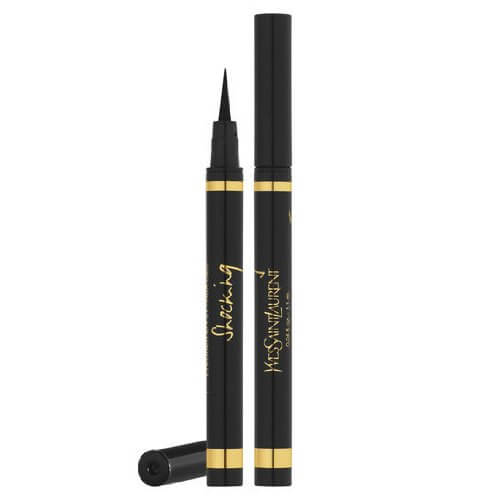 Felt tip eyeliner is just like a sketch pen and best to give your eyes the perfect dramatic look. They are easy to hold and best for beginners. Perfect for a winged eye look, cat eyes, or any natural look of your choice. These are smudge-proof and give you long-lasting results. Get your hands on felt-tip eyeliners and steal the show wherever you go.
Gel Eyeliners
No makeup artist would deny the magic of gel eyeliners. These eyeliners are perfect for giving your eyes the perfect eye makeup look. Not only used for lash lines but can be applied as eyeshadow and smoky eye makeup.
Gel eyeliners contain high wax and blend smoothly. Being waterproof and budge-proof makes these liners unique and demanding. A smooth brush is needed to apply this eyeliner to get a fine look. The better you control the brush the more amazing look you will get. Always blend the gel eyeliners quickly after applying them as they get dried quickly.
What are you waiting for? Grab a gel eyeliner in your hands and get that dreamy look.
Liquid Eyeliners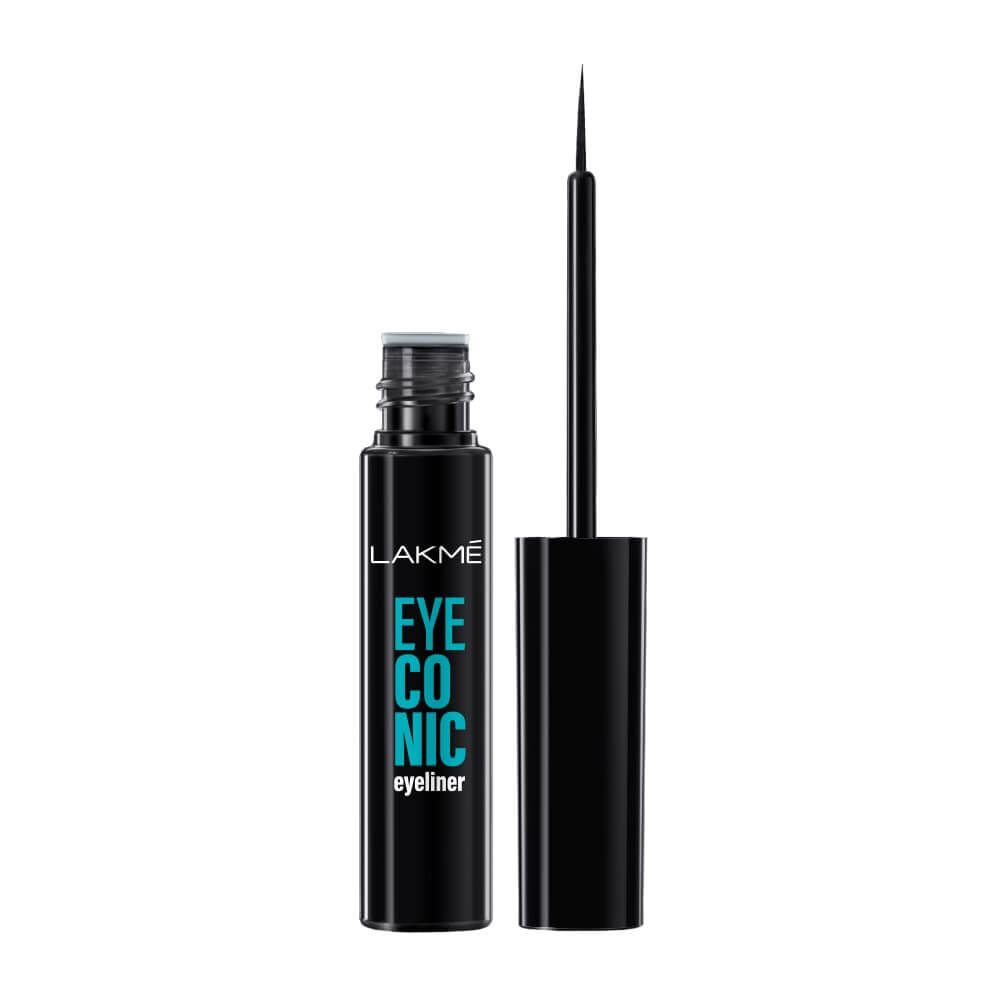 Liquid eyeliners have their unique style. To get the bold, classy, and glam look, you can go with this option. Though these liners are not a cup of tea for beginners, it needs quite good practice to get the perfect shape.
Often used by experts to create an authentic look. It comes with a soft and thin brush so you can draw fine lines on your lashes. These are long-lasting and smudge-proof. They take some time to dry. A good application of this stroke makes your eyelashes look longer.
How to Apply Different Types of Eyeliners?
Is there any tricks to apply perfect eyeliner? Yes there are some important keys to remember before applying eyeliners. Read below to know the right ways.
When it comes to applying eyeliners, always have some eye primer or concealer on your lid area. This base helps to cover any odd tone or sports and gives smoothness that makes it easy to blend your eye makeup.
Then start by drawing a line with your eyeliner on the upper lash line very closely. Try to make small strokes to avoid any mess.
To give it a perfect angle draw a line by joining the outer tips of the eyes and eyebrows.
Now decide the thickness of the liner according to your choice. Try to make the inner line thin and the outer line thick to make the proper winged eyeliner.
The sharper and pointed the eyeliner would be, the better it will enhance your eyes.
If you want to add more volume to your eyes. Give a stroke of mascara to your eyelashes. Your eyes are all set to show their beauty.
Tips for Applying Better Eyeliner
If you are a beginner, try to make small dots and connect them smoothly. It will help you from a mess.
Apply primer or concealer on the lid area to fix the smudges.
While applying liquid eyeliner wait for a few seconds before opening the eyes. It takes time to set.
If your eyeliner gets spoiled don't rush and try to rub with your hands, instead take cotton dipped in petroleum gel or moisturizer then slowly wipe that smudge.
Read More:
6 Best Eyebrow Trimmer for Easy Use and Quick Results
5 Best Professional Eyelash Extensions Brands
16 Natural Remedies for Lightening Your Dark Lips
How to Lighten Dark Lips Permanently? Do You Know These 5 Methods?
FAQ
What are the different types of eyeliners?
Basically, there are four different types of eyeliners. Such as gel eyeliners, pencil eyeliners, liquid eyeliners, and pen eyeliners. All have their unique qualities and purpose.
Which eyeliner type is best?
Choosing the best eyeliner type is all about personal preference. Though most makeup experts love to have gel eyeliners as they are budge-proof and waterproof. Gel eyeliners can be used both as eyeshadow and eyeliner. They blend so naturally and enhance the look of your eyes.
Which type of eyeliner is best for beginners?
If you are new to the eyeliner world and want to try your hands on it, you must start with a pencil or pen eyeliner. These are very easy to use and comfortable for giving your eyes the perfect look.
Pencil eyeliners are similar to kohl pencils and can be used on waterlines as well.
Is gel or liquid eyeliner best?
They both have their pros and cons. Gel eyeliners are creamy and thick in consistency. They blend easily and give your eyes a smooth look. They dry quickly and can be used all over your lid. On the other hand, liquid eyeliner needs patience and more practice. They are best for a bold or cat-eye look. But takes time to dry and can be messy if done in hurry. For beginners, gel liners are the best choice.