Bangs are the new cool look in the era of looking stylish. Girls love to explore different hairstyles every day. Be it a party night or any girls get together. Bangs have become popular as it completely gives you new look without compromising your hair length.
Though many hesitate to wear bangs as they doubt if the look will suit them or not. Well, bangs can make you look adorable but the wrong choice of bang can make disaster too. If you are craving for wearing bangs, find the one that suits your face. This matters a lot.
Curious to know the right type of bang? Just have a look below.
Micro Bangs
Micro bangs are also known as baby bangs. They are almost one to two inches down on your forehead. They do not cover your whole forehead. It gives you young look and highlights the features more sharply. But the sad fact is that this doesn't suit everyone. A person with an oval shape is made for trying this baby bang.
Curtain Bangs
Curtain bangs are almost everyone's favorite. It suits nearly every face beautifully. These bangs are divided into two sections mostly from the center part. The hair is short from the inside and longer from the outside in this curtain bang. They are versatile and accessible to customize. You can style this look effortlessly according to your choice. It doesn't require more maintenance. This bang looks beautiful when styled naturally.
Dyed Bangs
Dyed bangs give a fun and cool look to your style. If you love to try something creative and bold, then you must try this bang look. The bangs are dyed in a different color than the rest of your hair. You can experiment with different colors according to your skin tone. If not sure which colors to select, try with a small part of your hair locks. Worry not! These are temporary tints.
Blunt Bangs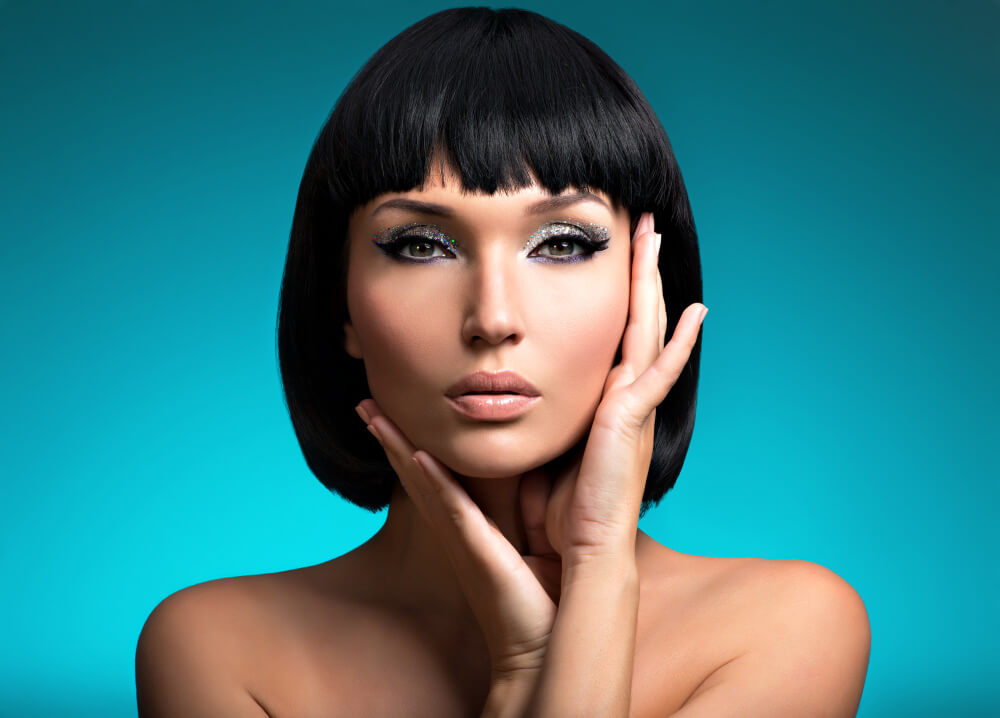 Blunt bangs are usually thick hair that falls straight on your complete forehead. They give your face a smooth look. Though the hair in this bang touches almost your eyebrow area. They start coming down on your eyes as they start growing. They need maintenance once they are overgrown. People with good healthy and thick hair can go with this blunt bang as it looks great when tried on straight, thick, and smooth hair.
Side-Swept Bangs
If you have got a round face shape, side-swept bangs are the perfect choice for you. This bang naturally enhances your beauty. These bangs create an angle that adds length to the face and makes your face look thinner.
Layered Bangs
This is one of the most versatile fringes of all the bangs. This bang has so many layers and can be worn on any side of your face. It gives volume to thin and short hair and makes your medium hair look longer.
You can easily experiment with this bang on any side you want to keep them. Some cover their whole forehead to make it look stylish too. This type of bang looks lovely on long hair.
Braided Bangs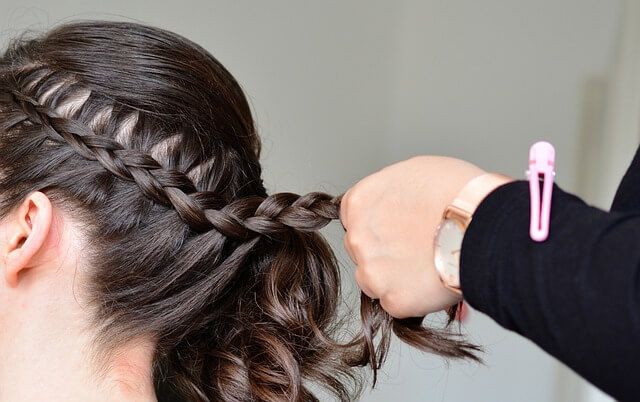 Want to add some fun to your hairstyle? Try wearing a braided bang. They look super stylish and give you clean look. You can add some fancy or cool accessories as well to the braids and can make them look more appealing.
Wavy Bangs
Not every bang needs more styling and effort. Wavy bangs look awesome and make you look stylish. If you have naturally wavy hair you are blessed to have this effortless look without any mess. No need for straightening or curling hair. Just enjoy your wavy bang anyhow you like. Set them with a good volumizing spray and a hair brush. Let your hair do the task naturally.
Clip-In Bangs
When nothing is on your mind, try these clip-in bangs. These bangs are super cool and easy to use. If not sure to experiment with your hair fringe, you can simply try these hair extension bangs. Try different clip-in bangs and explore the ones that suit you well with no mess. These are quite handy and easy to customize. Why worry! No need for maintenance.
Korean Bangs
This bang is very famous in Korea and most Korean girls will be seen wearing this bang. Korean bangs have a very thin layer of fringe that falls between the top lashes and eyebrows. The soft curl fringe gives a very smooth look. People who want a simple and sober fringe look can go with this type of Korean bang.
Tips to Maintain the Bangs
Always use the best shampoo so no amount of dirt and greasy scalp create trouble to give you the perfect bang look.
Bangs need good volume so a good hairdryer is a must. The hair dryer gives your fringe the perfect angular shape.
Get a good hairbrush by your side. Bangs need to be brushed well so no frizzy hair ruins the look. Skip the finger combing it may make your hair oily if done frequently.
A volumizing spray is a great rescue for maintaining the volume of your bang. It gives you long-lasting results.
A good bang is a girl's BFF. Make the best of it.
Read More:
Inspo on Curls: Best Haircuts for Curly Hair
Top 5  Least Damaging Hair Bleach Brands
5 Things You Should Know To Take The Best Care Of Damp Hair
Looking for a Right Shampoo? Here Are the Top Picks for Your Dry Scalp
FAQ
1. How many types of bangs are there?
There are different types of bangs like piecey bangs, baby bangs, side bangs, light bangs, curtain bangs, and wispy bangs,s, etc. including so many styles. Some prefer forehead centered while others go with side angular bangs. For every type of hair and face cut different styles of bangs are there. But one must be very picky to get the perfect bang for their face cut as it can add charm to your face but also ruin your style if not done in the right way.
2. What are the 5 types of bangs?
There are 5 types of bangs subtle bangs, clip-in bangs, dyed bangs, blunt bangs, and wavy bangs.
3. What types of bangs are popular?
Bangs are a cool addition that makes you look more younger and charming without more effort. There are different bangs but some of them are quite popular. They are-
Curtain bangs
Center-parted bangs
Side swept bangs
Textured bangs
Blunt bangs
Wispy full fringe
Long bangs
Korean bangs
Long face-framing bangs
4. What are the 10 different types of bangs?
If we talk about 10 different types of bangs here. We have got the very popular names of bangs. Such as-
Layered bangs for long hair
Blunt bangs for thick and straight hair
Wavy bangs for a naturally wavy look
Braided bangs to add a more cool look
Bottleneck bangs
Choppy bangs
Short baby bangsColoredd bangs
Shaggy bangs
Voluminous bangs
Curled bangs