Food is an experience that a baby experiences when it reaches 1 year of age. From now on, they respond to different foods differently. Also, at this stage of their growth, breastfeeding is not something that's going to give them all the nutrients to grow.
To make sure that your child gets proper nutrition for healthy growth, it's very important to know the nuances of baby food. Most people, especially young moms, single moms, or couples, live far away from their elders. Therefore, the point here is to make the complex-looking food, simple and easily assimilating for the baby's digestive system.
If you are someone who is confused as to what to give your child after 12 months, then stay tuned. In this blog, we are going to provide you with some of the quick, nutritious, and easy homemade recipes for your 1-year-old child.
Homemade Baby Food Recipes for 1-year-old
1.Porridge
In India, porridge is considered to be the healthiest food for 1-year-old babies.
It is the favorite Indian food of many babies. Porridge can be made from any of the food items such as lentils and rice, ragi, Rava, etc. If you are not getting ideas for dinner recipes for your baby, then feeding them with nutritious and delicious porridge in dinner is the better idea.
Lentil and Rice Porridge
This is the most common Porridge you can see in an Indian house. It is tasty food for babies and can be easily assimilated by the tiny digestive system of your baby. It is recommended as the dinner recipe for 1-year-old because it makes the child feel light, and keeps it full at the same time.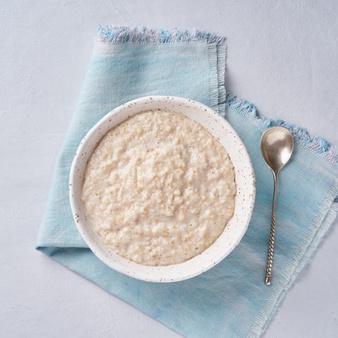 Ingredients:
      1 tablespoon green/ yellow lentils

      1 tablespoon rice

      3-4 cups of water

      Turmeric and salt to taste

      Jeera powder

      ½ tbsp. jeera powder
Recipe:
      Wash lentils and rice together.

      Now add lentils, rice, turmeric, salt together in the cooker.

      Add 4 cups to pressure cook.

      Wait for one-two whistle based on the kind of pressure cooker you have.

      Now add it to the bowl

      Add jeera powder with half tbsp of ghee over the top.
 Rava Porridge
It is a good break from any other type of salty porridge that your child is eating. It is sweet and easily digestible porridge. It is the best-suited breakfast/ lunch recipe for 1yr olds. 
Ingredients
      2tbsp. Rava

      ½ cup water

      1tbsp. desi ghee

      Jaggery as per the taste

      ½ cup milk
Recipe
      Add one tbsp. Rava in the pan.

      Roast it on a low flame. Do not turn it brown. Switch off the flame when its aroma spreads in the kitchen.

      Take it out in a bowl and leave it to cool.

      Now, add one cup of water and boil it on a low flame.

      Add jaggery and milk too.

      Let it boil for some time.

      Now, slowly add Rava and stir it simultaneously to avoid lump formation.

      Stir until it becomes the thickened sweet upma.

      Add one tbsp. of ghee on the top of it.
2.Rice
Rice can easily be mixed with any curry or vegetable. It can be given to your 1yr old along with some curry to fill their stomach. Rice and curry make the best afternoon meal for a 1-year-old.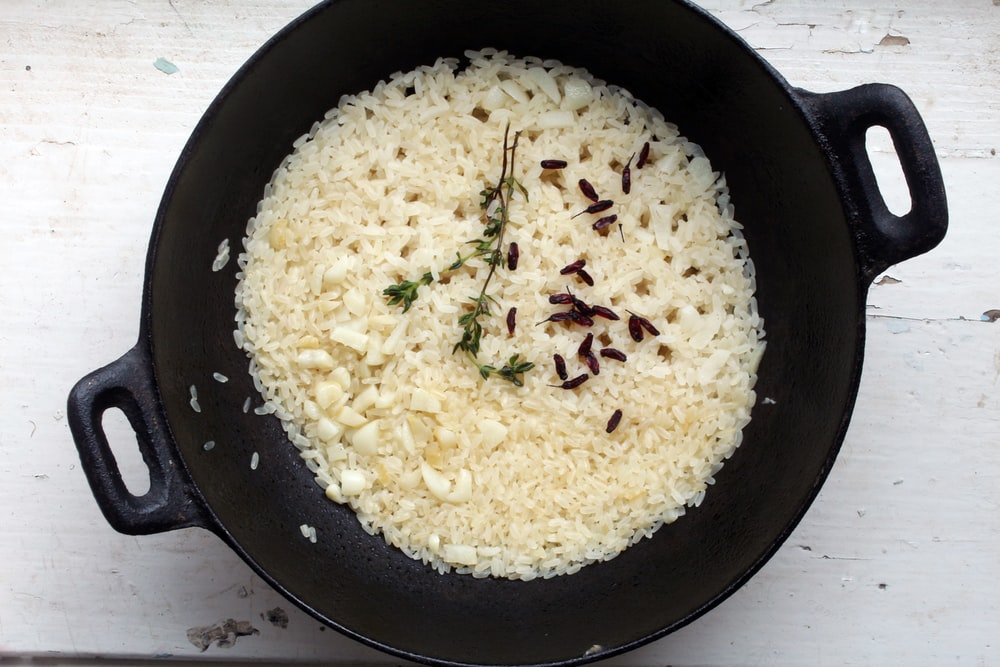 Ingredients: 
1-2 tbsp rice 

Salt to taste 

Jeera powder 

2-3 cups of water

1 tbsp desi-ghee 
Recipe: 
Wash rice twice or thrice to remove dirt from them. 

Add one tbsp desi-ghee to the cooker. 

Add rice along with 2-3 cups of water. 

Add salt, jeera powder to taste

Pressure cook until the whistle blows. 

Serve it with a less spicy curry or tomato-carrot puree to make it a healthy mix for the afternoon. 
3.Mashed Fruits
Fruits have a large amount of water content. Eating mashed fruit will help to maintain the water content of your baby's body, even when it's not drinking water.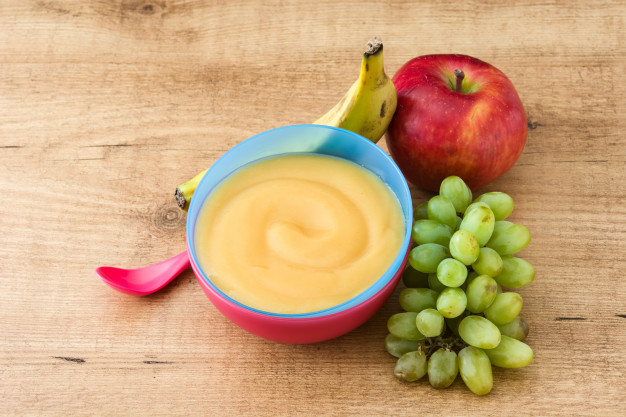 Ingredients:
Any seedless fruits say, banana, apple, avocado, or papaya.
Recipe:
      Cut 1-2 slices of fruit in a bowl.

      Mash it to make a thick consistency.

      Remove all the lumps or the big pieces if any.
Note: Mashed fruits salad is best suited as a breakfast meal for your 1-year-old baby.
4.Indian Bread
Indian Bread/ Paratha made by adding salt, desi-ghee, crushed to make it to the mouth of a 1year old is the favorite Indian food for babies. Not only babies but adults too crave this bread.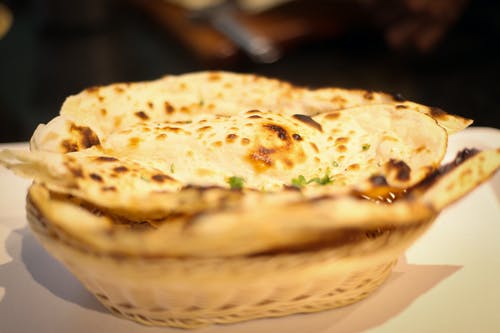 It provides essential macro-nutrients to the baby's body and gives a feeling of fullness. 
Ingredients: 
Wheat/ Multi-grain dough

½ tbsp ghee 

Salt to taste 
Recipe: 
Take wheat/ multi-grain flour and knead it to make a dough. 

Pull out a small portion.

Roll it to make a ball. 

Now, put it on a flat surface and make a small circle or whatever shape you want to make out of it. 

Add salt and ghee in the middle and fold it. 

Now, again just press it with a roller make it thin. 

Put frying pan on flame. 

Not put this bread in the pan. 

Cook it properly and add ghee when it turns brown. 

Once it is cooked, serve it with a pinch of sugar.
5.Bean Puree
Beans are a good source of proteins just like lentils. It tastes good and can be converted into a puree to make a healthy evening snack for 1 year old. 
You can use any of the beans, say kidney beans, chickpeas, etc to make it healthy puree for your baby. 
Ingredients 
1 cup beans 

2-3 cups water 

Salt to taste 
Recipe 
Wash beans properly and boil them by adding some water. 

Add salt to taste. 

Once boiled, separate water from beans. 

Mash beans until it forms a consistent paste. Add some water if required. (You can use the beans water if required) 

Add a pinch of jeera powder on the top of it. 
This is really a healthy snack for the baby. 
6.Lentil Soup
Lentils are a very good source of protein. And the taste of lentils soup is liked by babies the most. The soft liquid consistency is made to get their tummies to digest it easily.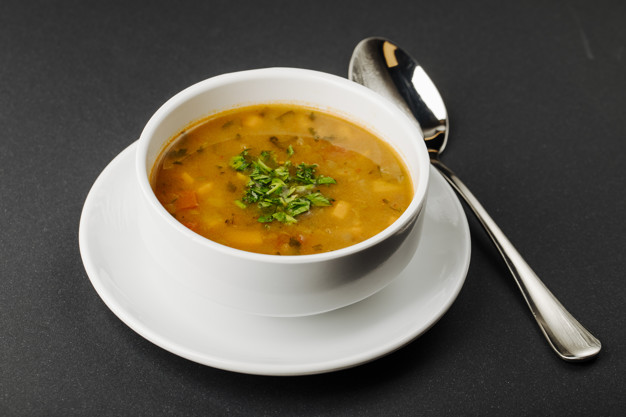 Ingredients:
      Yellow Lentils- two to three spoons

      A glass of water
Recipe:
      Wash two-three tablespoons of lentils in a bowl.

      Add it to the cooker with one glass of water, turmeric, and salt.  

      Now, put it on a flame and wait for the one whistle of the cooker.

      Separate water from lentils.

      You can add one spoon of mashed lentils along with this water.

      Feed your child carefully. (Don't serve them too hot. Check it before feeding them).
Note: This helps in providing the protein to the body of a child. It is best suited for afternoon meals of a 1-year-old baby. 
Things to remember while feeding the baby
Don't serve them too hot. It can burn their taste buds.

Check it before helping them eat.

Don't add too many spices. A child's digestive system is weak to digest any spice at this tender age. Make sure to add only salt, jeera powder, or turmeric to make it appealing and taste good.

Don't force your child to eat. Kids at this age are developing to sense the aroma of the food, flavors, spices, and much more. If your baby does not like anything, don't force them to eat. Forcing will only result in puking whatever is in their mouth.
 Thus Concluding,
Becoming a mom is not an easy task. It requires a lot of planning, patience, trying different things for their kid to eat, and much more. Don't worry if you don't know how to make this. We have put these simple-looking quick and easy recipes that you can give your 1-year-old in breakfast, lunch, and dinner.
 Do let us know if you want more information on such topics. Also, tell us in the comments below the recipe you liked the most.