The bond between a mother and a child is the purest form of love.
A selfless relationship with unconditional love and care.
Mothers are the best creature of this universe who plays the role of a best friend when you want to pour your heart out. A critic and a teacher when you are in your learning days, and becomes your support system in times of need. Who won't be lucky to have a mother? She is a blessing in your life when the world lets you down.  No matter what she has always got your back. She is the one who puts her needs after yours to give you the best of this world. She is irreplaceable in your life. And of course, you are a great mother to your child.
There will always be some precious moments you must have shared with your mother and your baby.
You will always find magic in the image of a mother and child. 
Doesn't matter how much you give them back it will always be less in front of her unconditional love. But whenever you make an effort by showing your love to her she gets the happiest one. Won't you love to see that precious smile on her beautiful face? There is no need for any particular occasion to celebrate the bond of a mother and a child.
You can always show her how grateful you are for having her in your life by surprising her with some thoughtful and unique painting of mother and child  as a token of love.
Do you wish to have a mother and child painting as your wall art?
Wanna know how? Let's have a look at some mother and child painting ideas your mother will be in love with. The same reflects your affection & love towards your baby.
Painting of Indian mother and child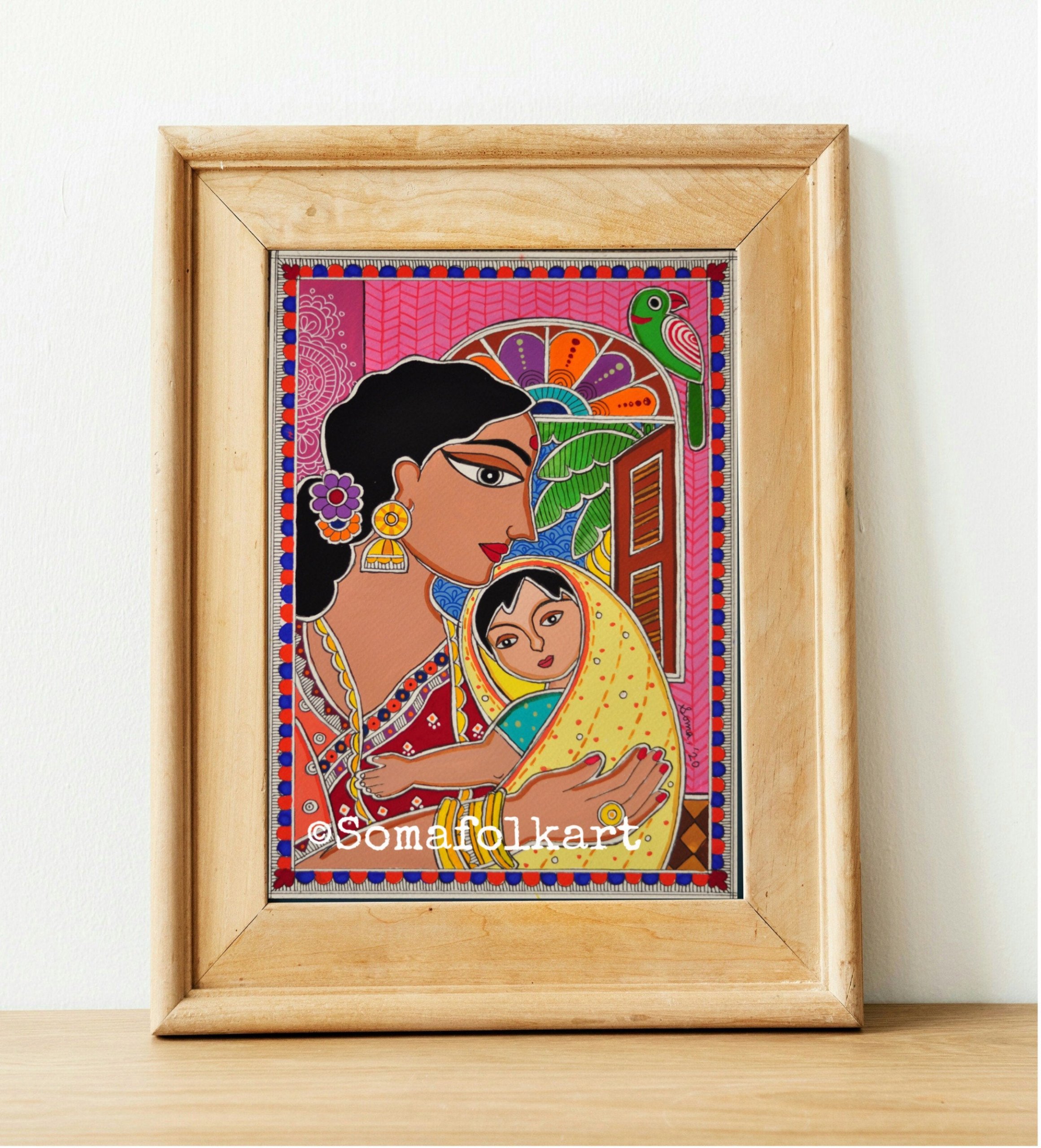 The relationship of a mother with her child in Indian scriptures always represented a divine touch. Motherhood is always considered very unique and special by our ancestors.
A  painting of an Indian mother and child is a symbol of the pure connection between a child and mother. Share this divine love with your mother who is rare to find.
From the canvas of Fernando  Morsolo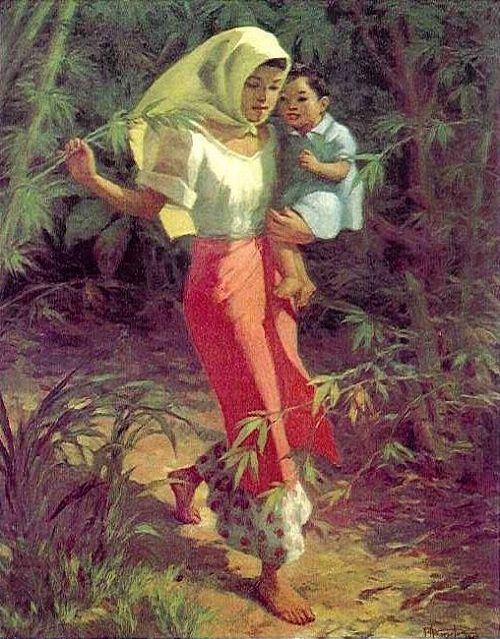 Artists have a beautiful way to capture moments on canvas. One of the amazing artists Fernando Morsolo in the history of paintings painted some famous paintings of mother and child.
 One of his masterpieces named, "Ina at Anak" which means a mother and child shows the love between the mother and a child. This painting simply shows how much a mother cares for his child.  Paintings like this are a perfect gift for a mother who cherishes this sweetness of bond with her child.
An Art wall of precious moments
A mother's love is irreplaceable indeed. There is no comparison of her love in this materialistic world. A kind-hearted mother who gives you all the love of this universe without any condition. She makes your life magical and creates countless beautiful memories to cherish forever. Don't you want to seize those moments with her for life long? Do you wish to keep those beautiful portraits? You can decorate your wall with beautiful mother & child images.
Who doesn't like an art wall in the house! There would be some beautiful decor pieces hanging on your wall along with some family pictures. But what about painting the wall with a special picture your mother would love to have.
A portrait of unconditional love 
Pictures are the beautiful way one can convey his emotion. You must have some beautiful pictures with your mother or child that bring a smile to your face every time. Melt her heart with joy and happiness with a creative mother and child image in digital, watercolor, or pencil art. And will cherish the moments of pure affection and care throughout her life.
Do you remember those childhood moments of yours when you were fond of making drawings all the time?  You might have tried taking some pictures of your loved ones and they would have shown their love on it as well,  wouldn't it? 
How about surprising her With such a  drawing of mother and child.
The First touch of motherhood
It's a very special moment for a mother when she gives birth to her child. The first touch of motherhood always remains in her heart. The pictures of mother and child took for the first time of her motherhood tells a beautiful story of unconditional love. Get her an image of her first time when she became a mother with some personalized touch. 
You can have an animated picture of mother and child as a token of love and make her realize how much you appreciate this unique bond.
Conclusion
A mother is the most important person in your life. An epitome of love who deserves all the respect and happiness of this world. 
You can not measure how much a mother loves her child. 
Don't you want to make her feel special?
Make her day by showing her some love through these gift ideas.
No matter how many gifts she gets, a gift from her child is something she will be happiest to have.