Have you ever felt uncomfortable or self-conscious about your light period flow or vaginal discharge? Sometimes, you may experience occasional urine leakage. Do you need some extra protection? Whatever the reason, the pantyliners are here to save the day.
Nowadays, more and more women are using panty liners. Panty liners are one of the emerging products for women who prefer the best hygiene.
Keep your worries away, we have got you covered! In this blog, we have researched the market in the best possible manner to bring you the best panty liners that will help you feel fresh and confident all day long.
Get ready to say goodbye to discomfort and hello to all-day freshness with our top picks for the best panty liners on the market.
What Are Panty Liners, and Why Do You Need Panty Liners?
A panty liner is a thin absorbent pad worn in the underwear gusset to absorb vaginal discharge or light menstrual flow. Actually, the panty liners are thin versions of pads that are used to prevent stains and keep the underwear clean and free from unwanted smells. Pantyliners can be used along with tampons, menstrual cups, and pads as they provide extra protection.
Some of the reasons that suggest you wear panty liners are
Vaginal hygiene is a common thing for every woman, which will make you feel wet and cause an annoying smell. Wearing a pantyliner will help you maintain your freshness and will also keep you dry.
During your menstrual periods, it is necessary to wear pads, but when it nears to the end of the period or sometimes during lighter periods, there may be only some spots. During this time you can rely on the panty liners as they are light in weight and are also more comfortable than pads.
If you are a person who uses tampons or menstrual cups, you may have the fear of blood leakage. The use of panty liners will help you in relieving such fears and makes you more comfortable and gives you a better feeling.
In the case of postpartum blood flow for new mothers, the pantyliners will help you decrease leakage.
The pantyliners are very small and can even be placed in very small purses. You can always keep it in your purse and use it whenever necessary, can find it a handy choice.
Best Pantyliners in India
It is very difficult to find the best panty liner as there are a wide variety of brands. Some of the best panty liners for daily use in India are
Bella Herbs Panty Liners With Verbena Extracts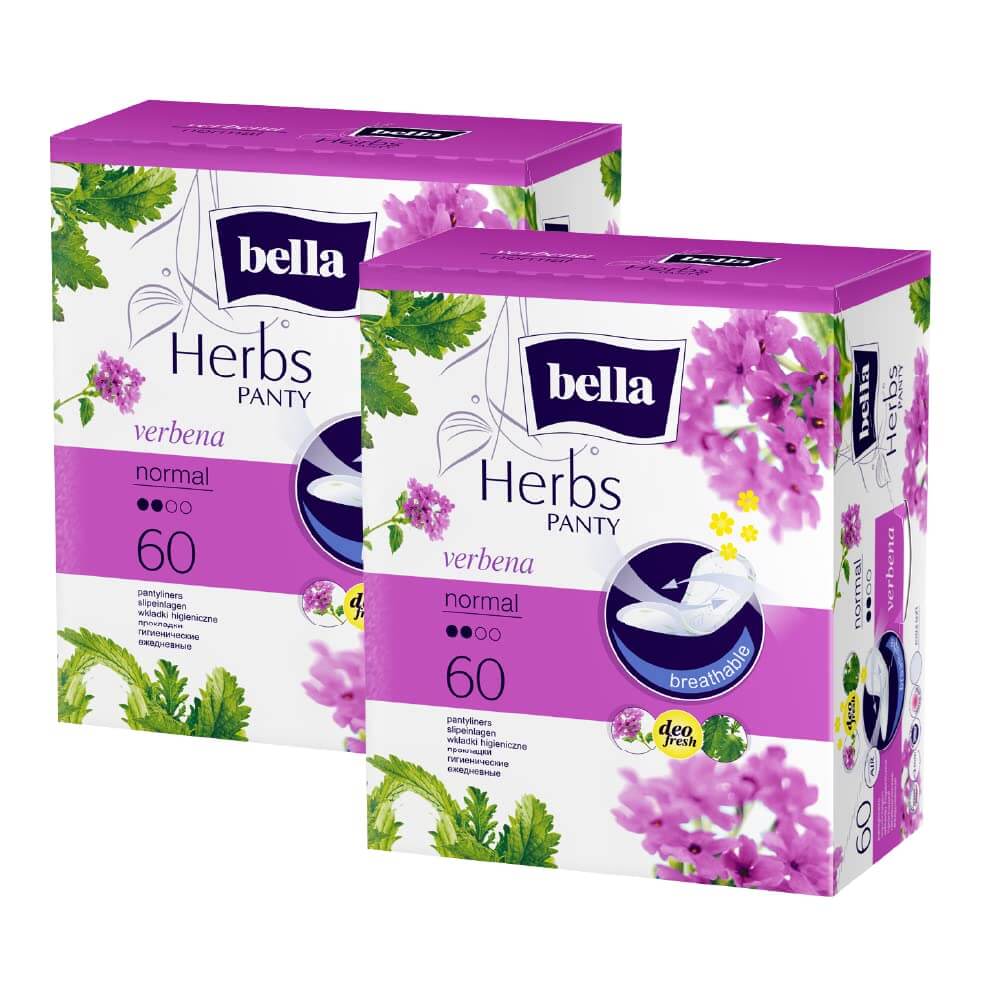 The panty liners are made up of special formula containing ultra absorbent which can easily absorb the discharge. It is 1 mm thin and provides absolute discreetness. The verbena extract that is present in the pantyliner will help in soothing the skin and also has anti-inflammatory and antifungal properties. The pantyliner contains a naturally fragrant, gentle lemon scent in it which will neutralise any body odour, helps for fighting against pain and release nervous tension and always keeps you dry and fresh being a perfect one for discharge and light spotting. The product is very thin and light in weight and also does not slip from the place where you stick it and is also very easy to place it. It may lose its shape when used for long hours.
Plush 100% Us Cotton Daily Panty Liners
It is a super soft, comfortable and thin pantyliner that is made up of 100 % pure US Cotton. This type of panty liner is designed for using it every day to stay fresh and confident. The ultra-thin liners will get fitted on all styles of underwear providing an extra line of defence against leaks and stains. The four-layered rapid absorption design will help you say goodbye to the leak stress. The natural ultra-soft cotton top sheet of the panty liner is dermatologically tested for keeping you dry and comfortable all day long. As the panty liners are made from natural substances ethically, they will give you peace of mind on every use. The pantyliners being free from chlorine, paraben and fragrance will be gentle on your skin protecting you from irritation and discomfort. The products are Cotton USA and Seal of Cotton certified, PETA and cruelty-free. The FSC-approved packaging of the product also ensures that the product is pro-planet in every aspect.
Carefree Super Dry Panty Liners
The panty line is 156 mm in length, 54 mm wide in the centre, and widens to 62 mm towards the edges. It is 2.5 mm thick. The product has a soft cover that is designed for dryness and comfort and is capable of absorbing wetness in seconds. The product is dermatologically tested against allergies and irritation. For maximum daily freshness, the panty liner can be changed twice a day. It prevents stains on panties and also absorbs the moisture from the normal discharge, that occurs in between periods, small urine leaks, and also through perspiration.
Sofy Daily Fresh Panty Liners
These types of panty liners will help you stay clean, fresh, and confident for longer hours. The quick absorb pores present in the liner will help in the absorption of discharge and menstrual spots and keep your panty clean. The product is super thin, with a thickness of 155 mm, and has a fragrance.
Peesafe Aloe Vera Panty Liners for Extra Comfort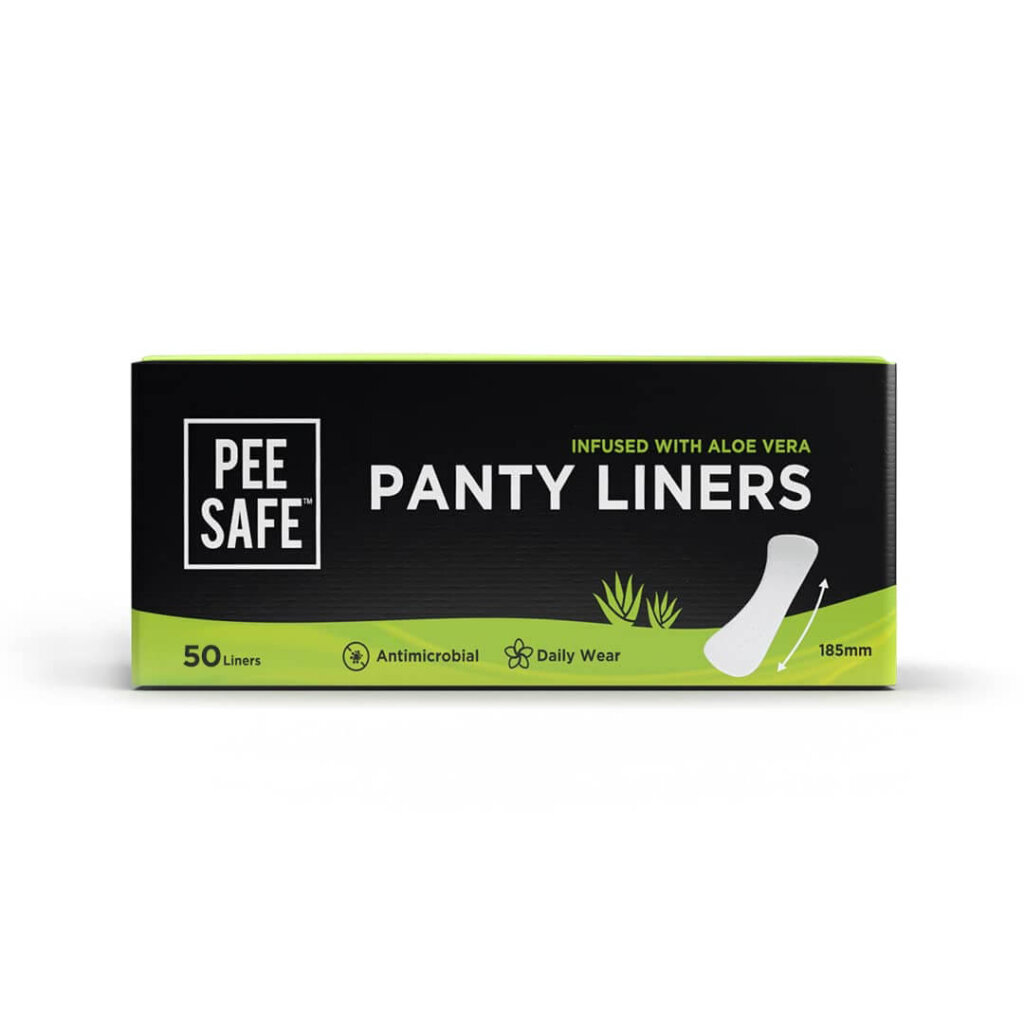 This pantyliner is a vegetarian product that is 185 mm wide, ensuring optimal coverage, and has antimicrobial properties. The product has a curved shape, which will ensure extra comfort. Each liner has a cottony, soft surface with a light fragrance that will keep you fresh all day. It can be used during the days of prions to avoid spotting. This product is made up of natural and safe materials that are very light in weight and can be used without any issues. They have an excellent smell, helping you to keep unwanted odours at bay. They have anti-microbial properties and are designed to be worn on a daily basis.
Carmesi All Natural and Biodegradable Panty Liners
If you are a person with sensitive skin, then Carmesi is the right choice for you. The build quality of the liner is very premium, giving you a very soft feel that you like from the very first use itself. It is very easy to place in your panty with a super thin build liner and a super soft sheet for a rash-free experience. They are free from irritants and chlorine and are dermatologically tested. The product is designed to last five hours longer than others. It fits and sticks perfectly to the panty even after long hours of use. As the corners of these liners are soft, they will provide you with a rash-free experience and are also sweatproof.
Sirona Ultra Thin Premium Panty Liners
The soft, breathable, thin cotton used to make the panty liners will protect you from the uncomfortable wet feeling that can result from incontinence, period spotting, or white discharge. These liners are powered by a pink anion chip that exhibits anti-bacterial properties. Along with the panty liners, it also consists of wet wipes that are pH balanced, alcohol-free and hypoallergenic.
Sanfe Organic Panty Liners for Women
These panty liners are dermatologically tested and manufactured with organic cotton which makes them easily biodegradable. They are free of any potentially harmful chemicals or artificial fragrances. They are eco-friendly products that are gentle on the skin, avoiding scratches or any kind of rash. The top layer of the fibres is made entirely of organic cotton, free of any artificial dyes or scents. The ultra absorbency property will encourage you to choose it, as the long absorbent core with a flexible design will fully fit your body and prevent side and back leakage. You will receive a thorough user guide and manual with the Sanfe panty liners that will assist you with the product.
Things to Be Considered Before Buying the Best Panty Liners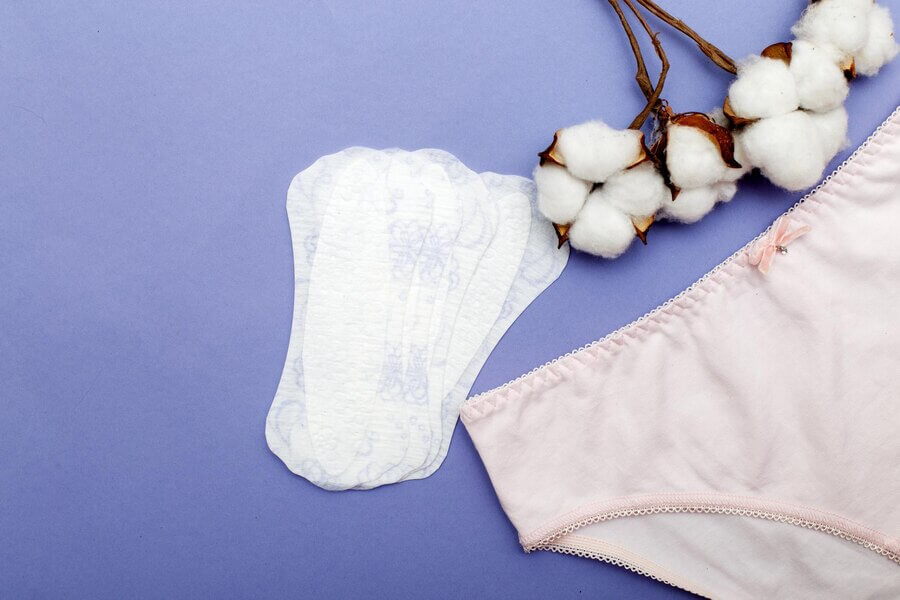 It is very important to choose the best panty liner that suits your body. Here are some checklists for choosing the right type of panty liners personalised to your body.
The material that is used for the manufacturing of panty liners affects the breathability and comfort of the product. It is always better to choose a panty liner having a soft cottony cover, as it is ideal for maximum comfort and ventilation.
As the panty liners are recommended to be worn every day, it is preferred to use the thinner product that has an invisible feel.
Always go for brands, that use organic cotton and other biodegradable materials.
If you are a person with sensitive skin, it is recommended to use panty liners that are exceptionally made from organic and soft cotton. If you normally develop rashes, you can opt for anti-rash panty liners.
You can use an odour-locking panty liner with a pleasant smell to combat a little fish-like smell down there.
Final Word
Panty liners are an effective way to feel fresh and comfortable throughout the day, even when you are not on your period. It is not an easy task to choose the best panty liner as there are variants available. Always go for panty liners that are made up of pure soft cotton, are free from chemicals and artificial fragrances, and are also rash-free. Though pantyliners, which are made of premium materials, are somewhat costly, they provide the best hygiene and safety. It is safety and hygiene that we should focus on while choosing products like panty liners as they are used in the most intimate area of your body.
Read More:
Menstrual Cups: Everything You Need To Know
Do You Know How To Use A Menstrual Cup ?
How To Insert & Remove A Menstrual Cup? 

Vitamins to Increase Female Lubrication Naturally
FAQ
Is It Ok To Wear Panty Liners Every Day?
Yes, pantyliners are designed in an ultra-thin model, which will give you an invisible feel because it is the one that most people prefer to wear, even in the absence of periods. The purpose of wearing panty liners is to keep you fresh from your vaginal disharges, light periods, or spotting.
Which Panty Liner Is Best In India?
The different brands of panty liners that we have listed above are the best ones, which vary in properties and materials. You can choose the best panty liner that suits your skin and comfort, depending on the specifications of the product. Brands like Bella Herbs, Plush 100 % Cotton, Carmesi, Pee Safe, and so on stand out in the market.
How Often Should A Woman Change Her Panty Liner?
If you are wearing a pantyliner for discharge, then you must apply the pad-changing rules. A panty liner is meant for one day. If you plan to change it overnight, I recommend you change the old one and put in a new one at night.
What Are The Disadvantages Of Panty Liners?
A panty liner is capable of preventing the free flow of air in the genital area, thereby trapping heat and moisture, which will create a breeding ground for the growth of yeast and bacteria. It will increase the risk of vaginal infections. A panty liner can also rub against the labia, which will cause irritation and sometimes lead to the formation of an itchy callus. They also cause rashes in some cases, which will irritate the skin.