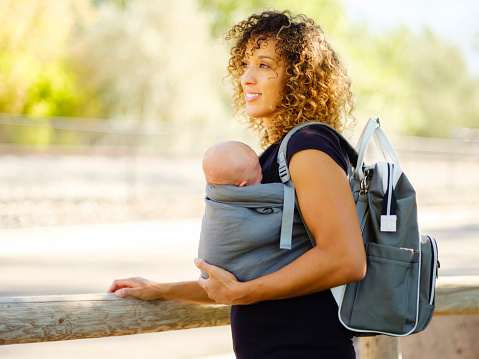 Traveling with a baby for the first time? 
One of the important things you need to have for your kid is a diaper bag filled with all the useful items. What can be the best thing for the moms when they are ready to go out with an organized diaper bag essentials.
It gets very challenging to travel with little ones and it's always better to be prepared with the handy list already. Still, wondering what should be included in your diaper bag checklists?
Get some amazing ideas from the list below and get rid of all the worries to handle kids on your vacation time.
Diaper bag checklist
When it comes to deciding what should be placed in your diaper bag, you must choose everything wisely. Don't just fill your bag with any random thing. From diapers to having napkins for your little baby every single thing must be useful to carry with you.
Plastic bag
Be it a small trip outside or a road trip with your little one you always need some extra plastic bag to put the dirty or wet clothes. You don't need to stuff everything in one bag. Having a plastic bag is a must thing every mother should consider.
Wipes
Wipes are the favorite thing of every mother for their kids. You can easily use them in cleaning your kid's face or body while traveling. They are tiny in size and specially designed for the sensitive skin of your little one.
Diaper rash cream
Don't forget to get this one on your diaper bag list. Choose a perfect diaper rash cream according to your kid's skin. Diaper rash cream is a must-have thing to put in a diaper bag kit.
Diapers
Have a pack of diapers in your bag always ready. So you can travel with your kids with a relaxed mind. 
Extra Clothes
You never know when your little kid burps or spoils clothes. To have an extra pair of clothing is just a life-saving idea you can easily come up with. Get some extra outfit as your baby may require it any time while you are outside the home.
Hand sanitizer
It's very necessary to get a hand sanitizer in your diaper bag checklist. While traveling you might need to wash your hands or change the baby's diaper. When it comes to handling small kids, being hygienic is very important. So keep a hand sanitizer close to you always.
Toys for baby
Kids always want something to play with. Pack some small toys in case your little one might get bored. 
A soft blanket
Weather is always changing when you go outside. So it is very important to have a soft blanket to cover your baby with it. Blankets are best to take with kids to protect them from winter or sunlight.
Eating items
You will always need some eating items while going out with your kid. Whether your little one is breastfeeding or a big one, it's very essential to put some eating stuff by your side.
Bottles and Sipper
If you are using a bottle for your little one, do keep it in your toddler diaper bag.  So you won't have to worry while going out of your home to feed the little one. Pack some powder milk or liquid essential your baby may require any time.
Sleepwear 
Your little one might not be comfortable wearing cute dresses all the time. So if you are out on a trip don't skip the sleepsuits or pajamas. Kids feel more relaxed in loose and comfortable clothes.
Pacifier and silicone teether
Always put a pacifier and silicone teether in a clean and separate pouch. 
Diaper bag essentials for mom
Mom needs essentials as well as their little kids. It's very unpredictable to decide what could be your requirement when you are out with your baby. Still, you need to make sure every important piece of stuff should be kept in your bag. There are few things that are must-have for every mother such as: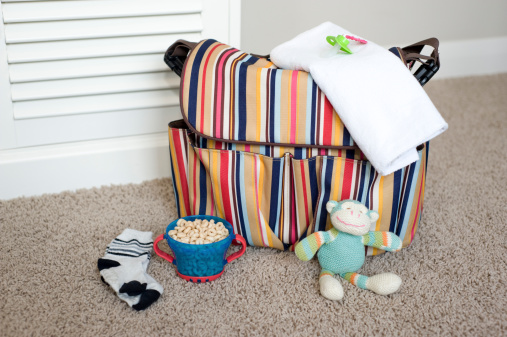 Small bag for personal care items
Hats and shades for sunny days
Diaper bags are mothers Best friend
No mom ever denied how important it is to have an organized diaper bag. It's always exciting to go out with your little one. And having a relaxed trip is the dream of every other mom. 
So if you are thinking of going out check out this list of diaper bags you must have.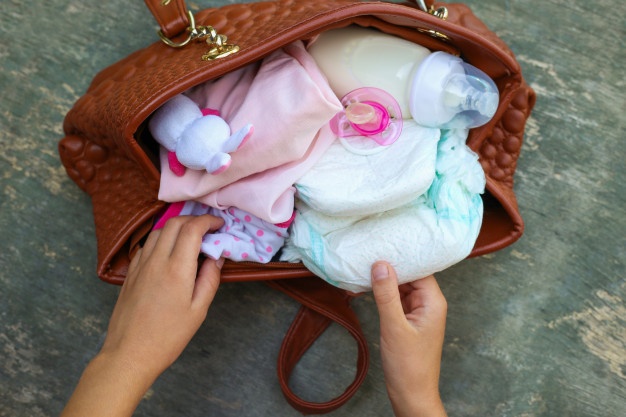 You can always choose new ideas according to your needs when it comes to deciding things to put in a diaper bag.
So dear moms, are you ready to have fun with your little one?
Get your diaper bag essentials list and have a fantastic trip with your baby.